Millennium bcp 2018 Annual Report
Millennium bcp is the largest Portuguese private sector bank. For Millennium bcp 2018 annual report, they asked us to create a more meaningful digital presence in order to present the results to investors, supervisory bodies and with the market in general.
Visit website↗︎
Role: Designer
Services: editorial design, user interface design
Year: 2019
in collaboration with
Choice
The Work
In systematic terms the microsite is arranged in a horizontal hierarchy, this approach revealed to be the optimal browsing practice because it allows users to direct their focus of attention, by helping them to search for information about the results simply and directly.
---
Homepage is positioned to focus on the highlights of the Annual Report
---
Mobile breakpoint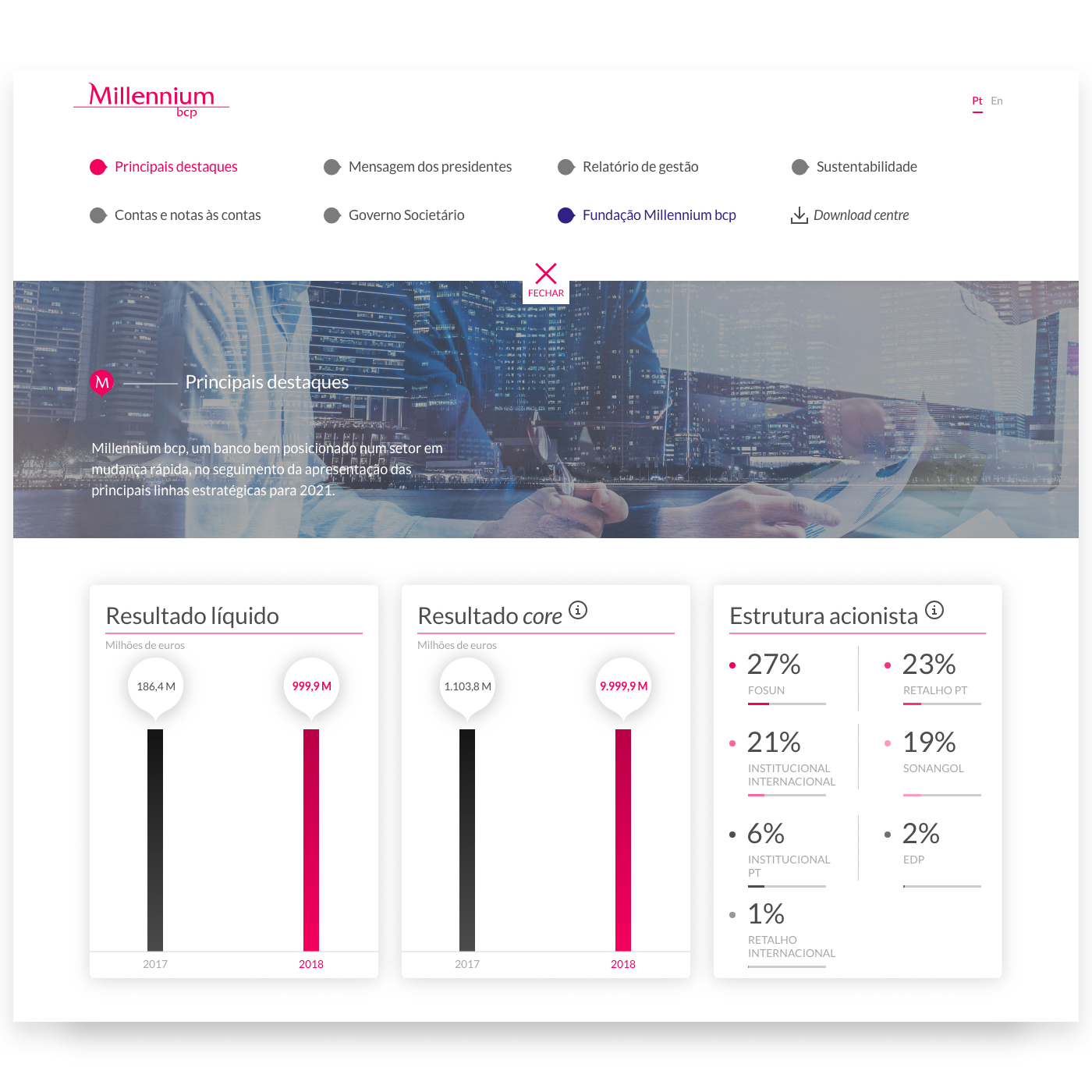 ---
Fixed Menu | Quick view of all sections
In a first instance, the user has the possibility to view the major areas of the year results. The main areas of the website are: Key indicators; Message of the Chairmen; Management Report; Sustainability; Accounts and Notes to the Accounts; Corporate Governance; and Fundação Millennium bcp. Each section has a brief introduction, allowing users to have an overview of each navigation area.
---
Cards with key indicators data
The horizontal layout is maintained, and the information can be viewed through interactive hover or click/tap behaviors.
---
Millennium Network Map
---
Featured Highlight numbers by region
One of the main premises was that users had the control of what they want to watch.
---
Timeline of major events
---
Data charts from the Sustainability section
---
Financial statements spreasheet tables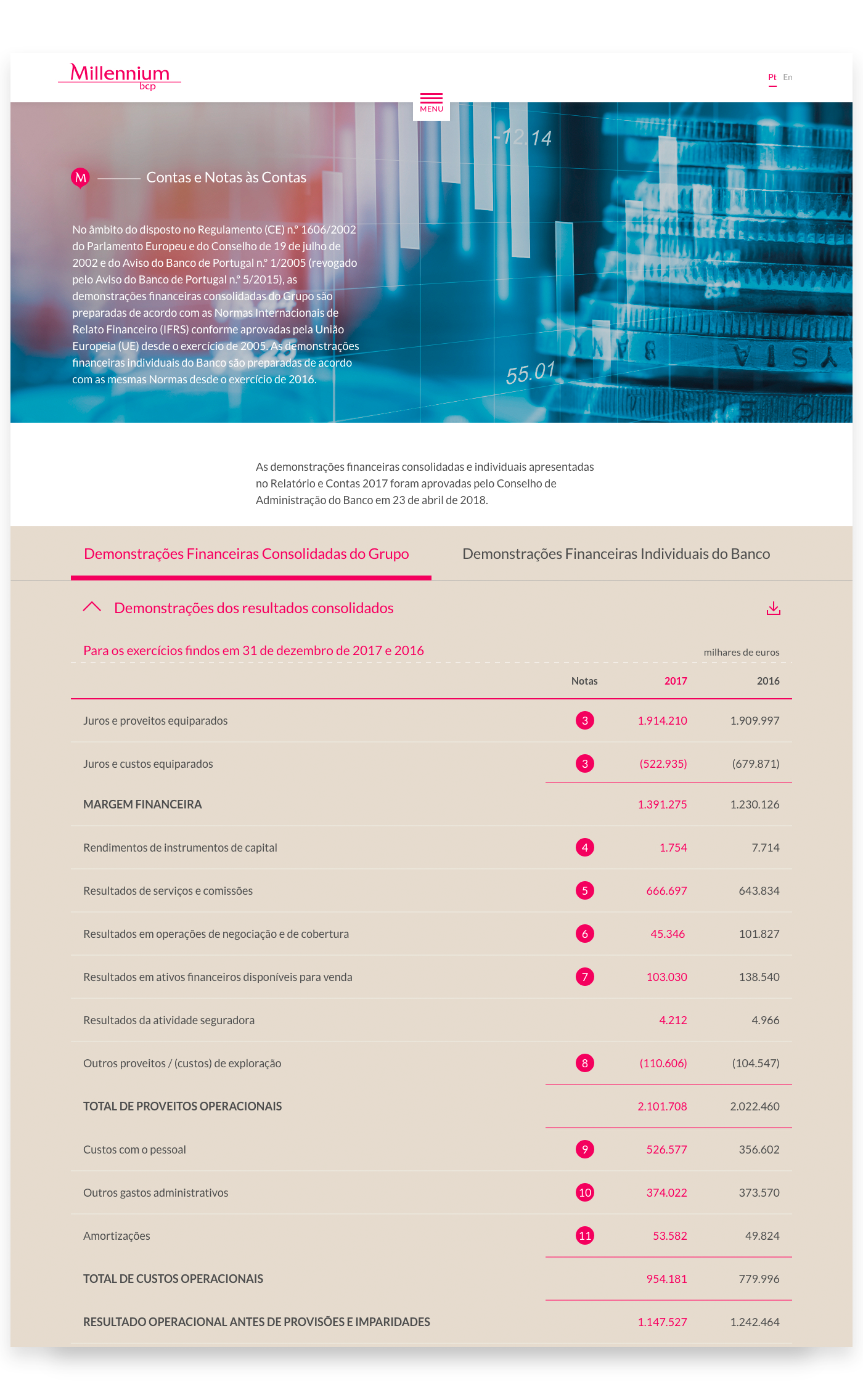 ---
Executive Committee interactive detail
---
Fundação Millennium bcp section title treatment
---
Download centre
Regarding the visual design, Millennium bcp want to feel fresh, smart and friendly and let the content speak to those points. To do so, we inspired in the Swiss design influences but with a Mediterranean flair, using its formal vocabulary but giving it a contemporary and robust feel.